Optimize Your Fitness Potential!


MOLECULAR / VIRAL
SOFIA 2 FLU + SARS ANTIGEN FIA
SEROLOGY / ANTIBODY
COVID-19 IGG/IGM RAPID TEST CASSETTE (WHOLE BLOOD/SERUM/PLASMA)
MOLECULAR /
RT-PCR:
ID NOW COVID-19 PCR TEST
VITASQUAD FEATURES SEVERAL
ADMINISTERED BY PROFESSIONAL NURSES TO HELP FIGHT FATIGUE, ENHANCE WORKOUT RECOVERY, BOOST IMMUNITY, AND EVEN A PESKY HANGOVER WITH REJUVENATING EFFECTS LASTING UP TO FOUR DAYS.

VITAHYDRATE
The ultimate solution to treat "the hangover" and other dehydration illnesses.

VITAFIT
Muscle and fitness enhancement to achieve maximum output and recovery.

LIQUIDTHIN
An essential blend of vitamins and minerals to help stimulate metabolism and promote weight loss.

LIQUIDBEAUTY
Enhance your hair, skin, and nail appearance with keratin fortifying ingredients and antioxidants.

LIQUIDIMMUNITY
It's a megadose of immune system boosting agents to help combat infections. This infusion contains a high-dose Vitamin C.

LIQUIDLIFE
This is the ultimate IV infusion to relieve stress from excessive demands on the body. A safe blend of the best ingredients we offer in our IVs.

GLUTATHIONE
(IM SHOT)
Detoxify your body with one of nature's most powerful antioxidants.

B12
(IM SHOT)
A megadose of this essential nutrient aids in maintaining healthy nerve and blood cells while stimulating DNA production to help improve energy and well being.
Clinical studies have shown that IV nutrition can enhance your energy level, improve your alertness and stimulate your overall well-being.
Selected lifestyle enhancements from IV therapy include:
Athletic Recovery
Dehydration
Fatigue
Fat Loss
Hangovers
Hair/Skin/Nails
Jetlag
Relaxation
Vision/Mental Alertness
Weight Loss
get a treatment at one of our vitsquad lounges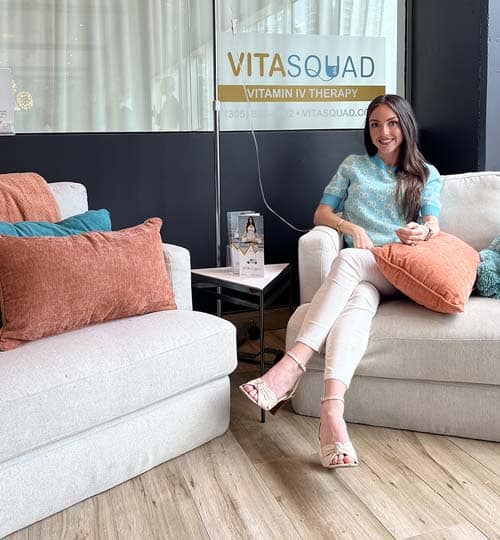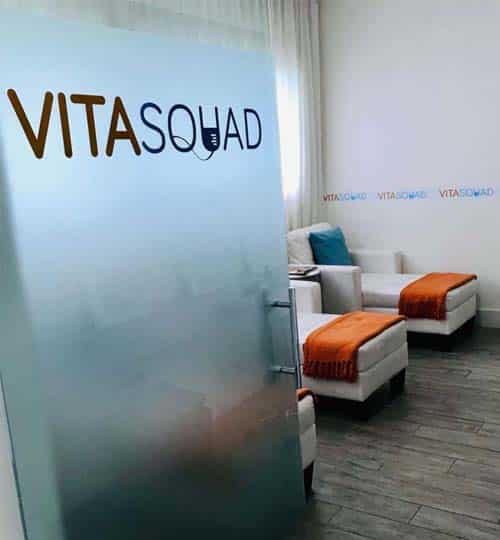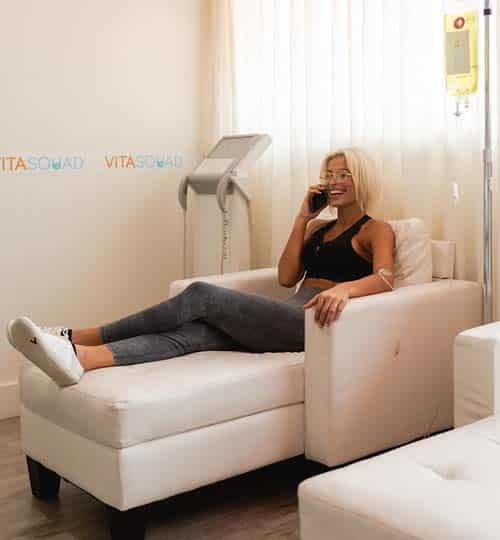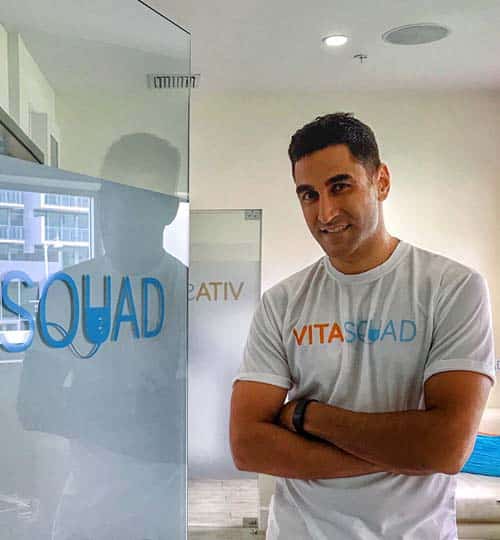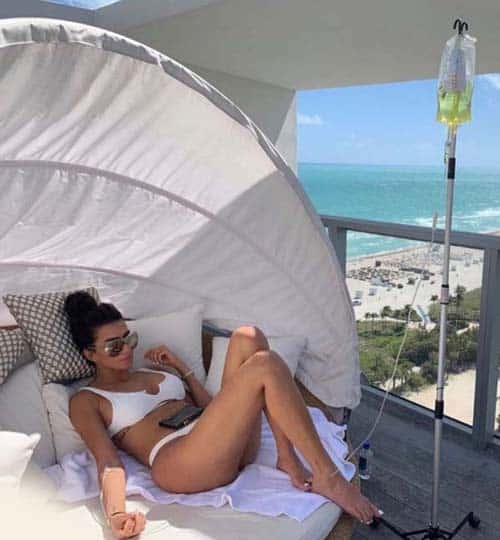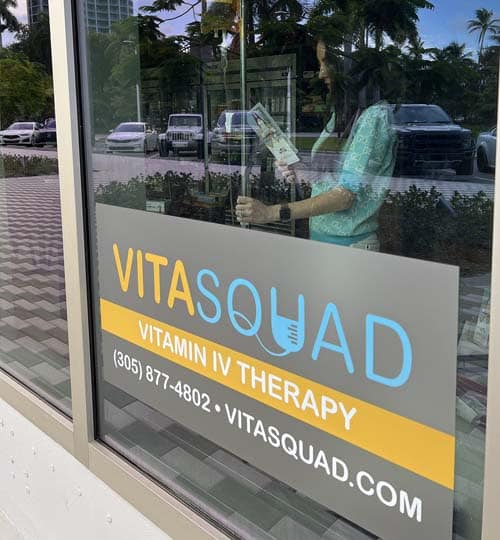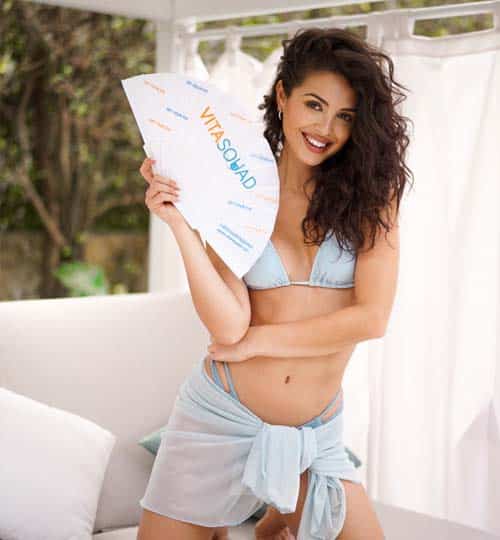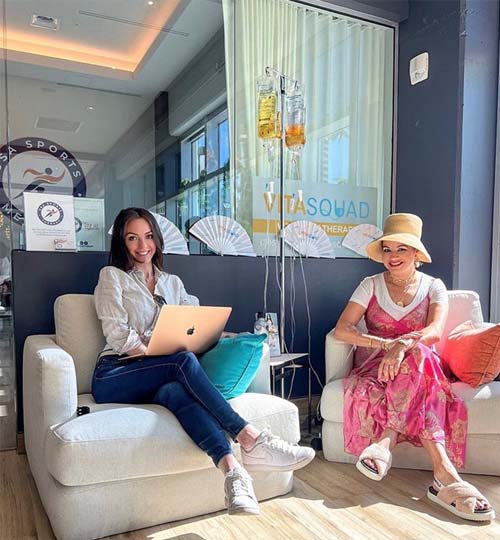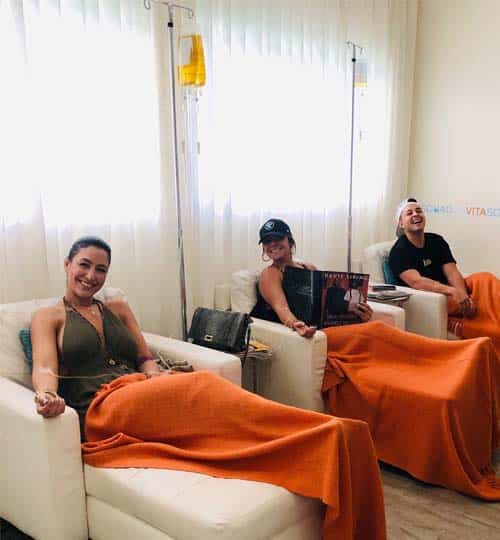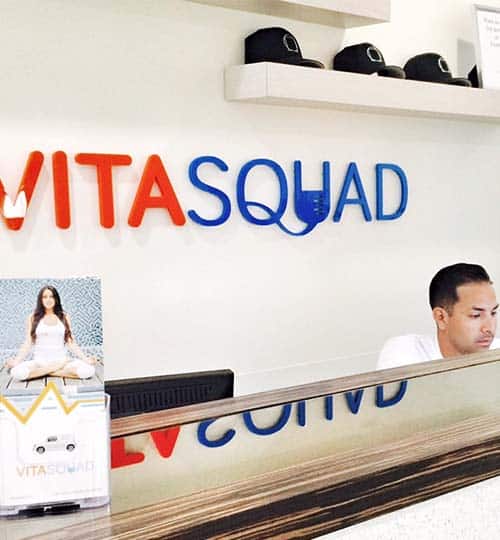 OR WE'LL COME TO YOUR HOME, OFFICE, HOTEL
VitaSquad, a mobile intravenous nutritional therapy service, is taking health and fitness to the next level by bringing the most coveted personal wellness tool out of doctors offices and straight to you. Under the direction of Board Certified Emergency Medicine Doctor Jesse Sandhu M.D., VitaSquad combines the medical advancements of the Booster IV series with the convenience of Vitasquad lounges or door-to-door service to your home, office or hotel, all in about a 15-30 minute session.