From Hangovers to High Performance: Elevate Your Wellness Game
Welcome to VitaSquad, the ultimate destination for unlocking your full fitness potential! Get ready to embark on a transformative journey of well-being through the incredible power of IV therapy in Florida.
Are you searching for a way to supercharge your immune system, bounce back from intense workouts like a champion, or simply give your body the rejuvenation it deserves?
IV therapy feeds your system with essential vitamins, minerals, and nutrients that it craves.
The best Florida registered nurses deliver powerful infusions directly into your bloodstream, leaving you feeling re-energized, rejuvenated, and ready to take on the world! 
Full Fitness Potential At YOUR HOME, OFFICE, or HOTEL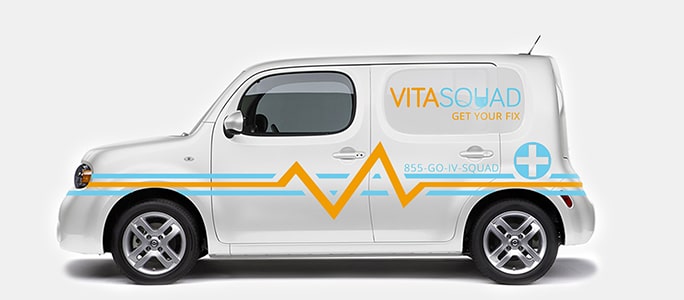 Where can I get IV Therapy?
You don't need to go anywhere to receive IV therapy.
Our mobile services will travel on demand, 24-hours a day, 7 days a week!
You can also find VitaSquad lounges conveniently located inside the Anatomy gym at the Miami Beach and Miami, Florida, locations.
We make it easy to maintain your vitality. Allow us to cater to your schedule, location, or local event…anywhere you need it!
Office
Hotel
Gym
Home
Parties
Weddings
Sports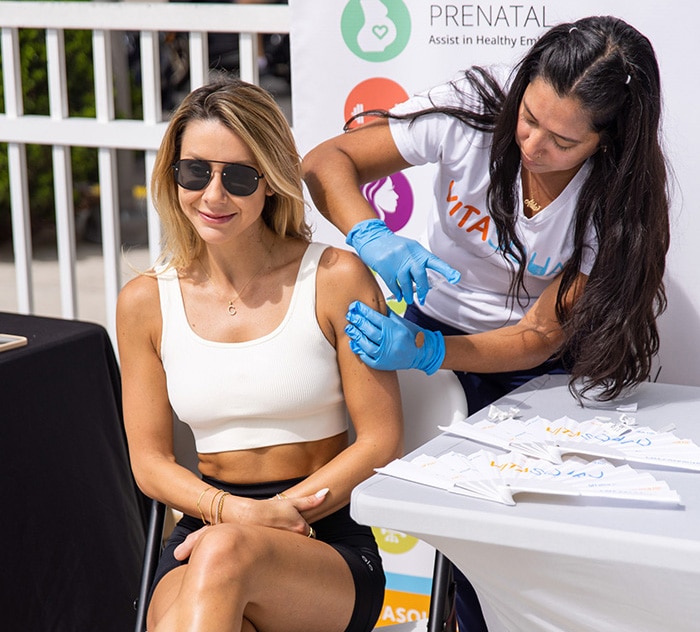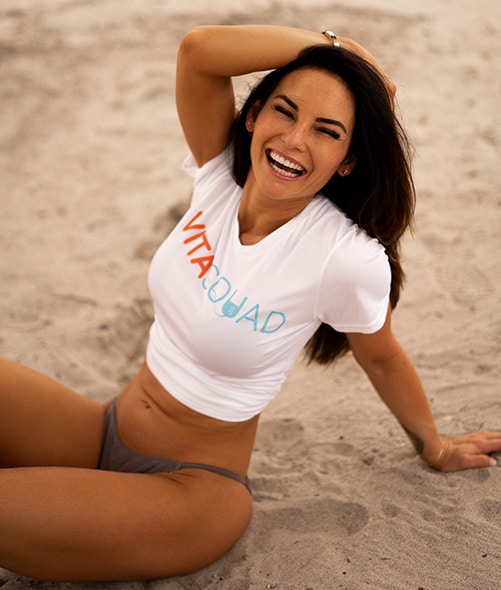 Comprehensive IV Therapy Treatment Options
Choose from a wide range of IV thera