VitaSquad Lounges in Anatomy Gym in Miami
Welcome to VitaSquad, your premier destination for IV hydration therapy and wellness services in the vibrant city of Miami, Florida. At VitaSquad, we are committed to providing you with the highest quality treatments to enhance your overall well-being.
VitaSquad has made its mark in the Miami, Florida. We now have four convenient Vitasquad locations:
Our partnership with Anatomy Gym in the Miami area allows us to offer a unique combination of IV hydration therapy and fitness facilities, creating a unique center for your health and wellness journey.
In addition to our lounges, VitaSquad also provides mobile services, bringing the benefits of IV hydration therapy to your door.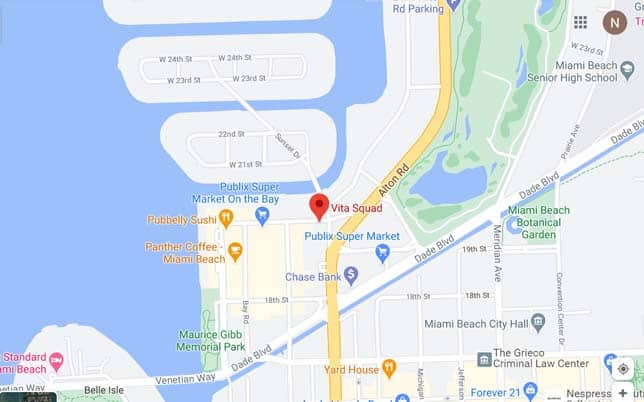 (INSIDE ANATOMY)
1220 20TH ST
MIAMI BEACH, FL 33139
MOBILE SERVICE AVAILABLE

(305) 877.4802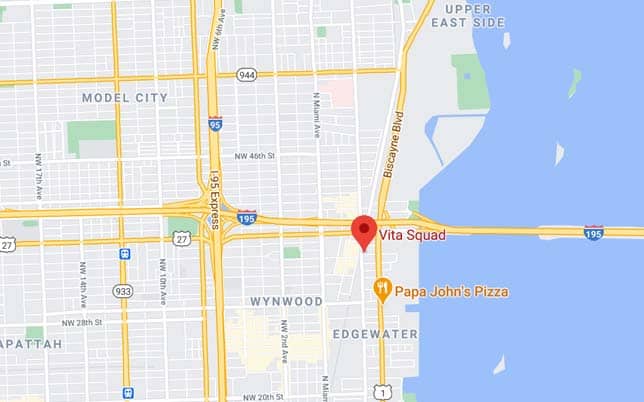 (INSIDE ANATOMY)
3415 NE 2ND AVE
MIAMI, FL 33137
(BY APPOINTMENT ONLY)
MOBILE SERVICE AVAILABLE
(305) 877.4802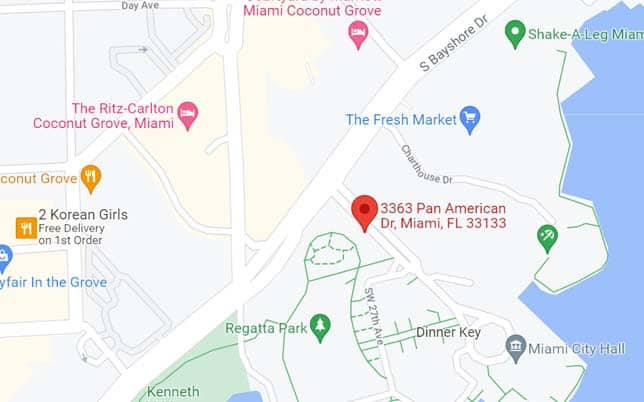 (INSIDE ANATOMY)
3363 PAN AMERICAN DRIVE, 
MIAMI, FL 33131 
(BY APPOINTMENT ONLY)
MOBILE SERVICE AVAILABLE
(305) 877.4802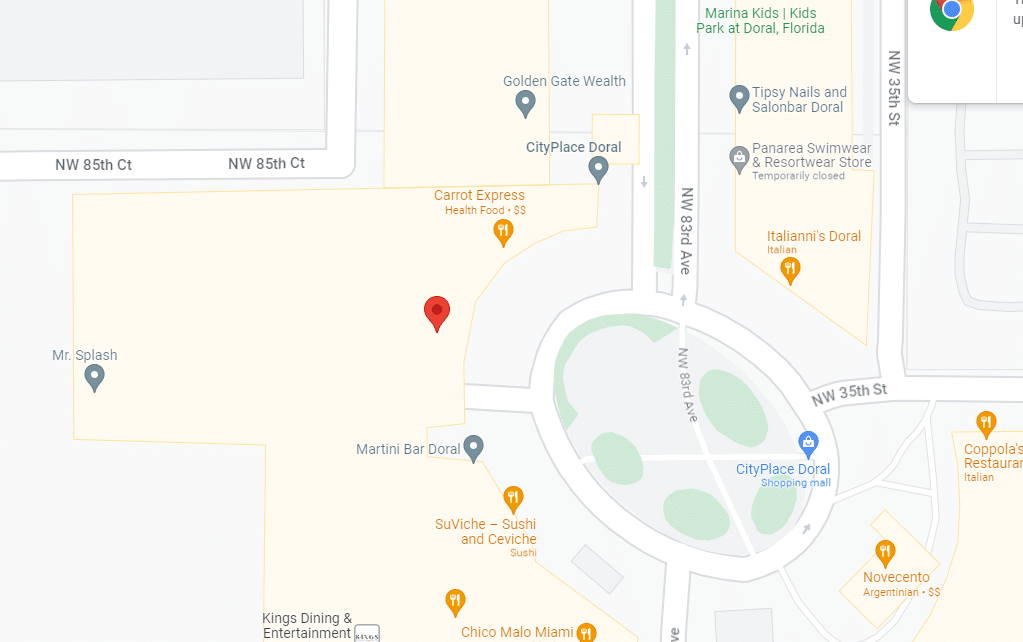 (INSIDE ANATOMY)
3450 NW 83RD AVE, SUITE 202,
DORAL, FL 33122
(BY APPOINTMENT ONLY)
MOBILE SERVICE AVAILABLE
(305) 877.4802
Convenient Vitasquad Locations in and around Miami
VitaSquad's presence in Miami's wellness landscape is undeniable. With four convenient locations in Miami Beach, Midtown Miami, Coconut Grove, and Doral, VitaSquad has become a trusted provider of IV hydration therapy.
The Growing Presence of VitaSquad Locations in Florida
VitaSquad's presence continues to grow in Miami and beyond. We anticipate expanding our presence with even more locations in the near future. So we encourage you to stay connected with us and check back regularly.
But don't worry if we aren't in your area yet. You can still receive VitaSquad's care!
With our expansion into mobile services, VitaSquad has already extended our reach beyond our physical locations, bringing our exceptional treatments directly to clients' homes, offices, or preferred locations.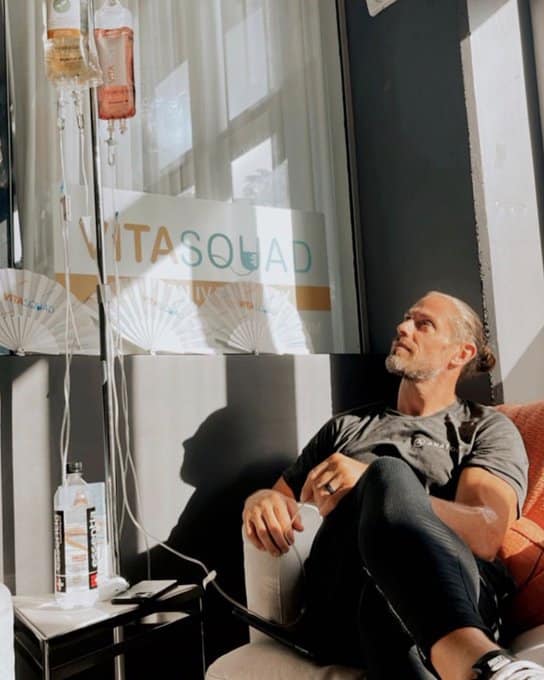 What is IV Hydration Therapy?
IV hydration therapy involves the intravenous administration of fluids, vitamins, minerals, and other nutrients directly into your bloodstream. By bypassing the digestive system, this method ensures maximum absorption and allows for rapid replenishment of essential elements your body needs.
At VitaSquad, our team of medical professionals use premium ingredients to create customized IV hydration formulas tailored to your unique needs. Whether you are looking to boost your energy, enhance athletic performance, recover from a hangover, or simply improve your overall well-being, our IV hydration therapy can deliver remarkable results.
VitaSquad's Expertise and Professionalism
When it comes to your health, you deserve the best. Our team of experienced medical professionals at VitaSquad are highly skilled and dedicated to providing you with exceptional care.
With extensive knowledge in intravenous therapies and wellness, we ensure that your IV hydration therapy and vitamin booster shots are administered safely and effectively, taking into consideration your specific health needs and goals.
Our Flexible Schedules and IV Mobile Services
One of the key advantages of our mobile services is the convenience and flexibility they provide. With VitaSquad's mobile services, you can receive your IV hydration therapy and booster shots when and where you need them.
You have the freedom to choose the location and time that works best for you. Whether it's your home, office, or even a hotel room while traveling, mobile services cater to your schedule and eliminate the need for travel and waiting times at a clinic or wellness center.
We Have State-of-the-Art Facilities
Anatomy Gym, our exclusive location in Miami and Miami Beach, Florida, boasts state-of-the-art facilities designed to provide you with a premium experience. From modern session rooms to comfortable and relaxing environments, we prioritize your comfort and well-being throughout your visit.
Our commitment to maintaining a clean and sterile environment guarantees your safety and peace of mind.
We Believe in a Personalized Approach
At VitaSquad, we understand that every individual is unique, and your wellness journey should be tailored to your specific needs. Our team takes the time to listen to your concerns, assess your health status, and create a personalized treatment plan that addresses your goals and aspirations.
Whether you are seeking immune support, enhanced athletic performance, or general well-being, we customize your experience to optimize your results.
Find Us in a Convenient Vitasquad Location: Inside Anatomy Gym
Located within the Anatomy Gym in Miami and Miami Beach, our VitaSquad lounges offer convenience and accessibility. With flexible scheduling options and a central location, you can easily incorporate your IV therapy and boosters into your busy lifestyle.
We strive to make your wellness journey as seamless as possible, allowing you to experience the benefits of IV hydration therapy without disruption.
Find IV Hydration Therapy Near Me
With VitaSquad's expertise, professionalism, and commitment to personalized care, you can trust that you are in capable hands. Our state-of-the-art facilities and convenient location ensure that your experience is both comfortable and accessible. And if you can't make it to us, we'll come to you.
Don't wait any longer to experience the incredible benefits of IV Hydration Therapy. Visit VitaSquad located with Anatomy Gym's in the Miami, Florida, area and take a step towards optimizing your health and vitality. Or call us now and schedule your mobile service appointment.
If You Can't Get To Any Of Our Vitasquad Locations?
Don't forget we will come to you at your home, office, or hotel.