VITASQUAD FEATURES SEVERAL
IV THERAPY SOLUTIONS ADMINISTERED BY PROFESSIONAL NURSES TO HELP FIGHT FATIGUE, ENHANCE WORKOUT RECOVERY, BOOST IMMUNITY, AND EVEN A PESKY HANGOVER WITH REJUVENATING EFFECTS LASTING UP TO FOUR DAYS.
IV Therapy Solutions Therapy And Treatments

VITAHYDRATE
Treat the worst of hangovers and dehydration

PRENATAL
Assist in healthy embryogenesis

VITAFIT
Optimize your fitness potential

LIQUIDBEAUTY
The ultimate IV. A safe blend of the best ingredients we offer

COLD/FLU

FOOD POISIONING/
STOMACH FLU

HEADACHE/
MIGRAINE

LIQUIDLIFE
The ultimate IV. A safe blend of the best ingredients we offer

NAD + ANTI-AGING
Slows the aging process through regeneration, repair, and increased metabolic function

NAD + MIND AND BODY
Restores neurologic function, helps mental clarity, and improves anxiety/depression

NAD+
(Booster Shot)
Anti-Aging, Mind and Body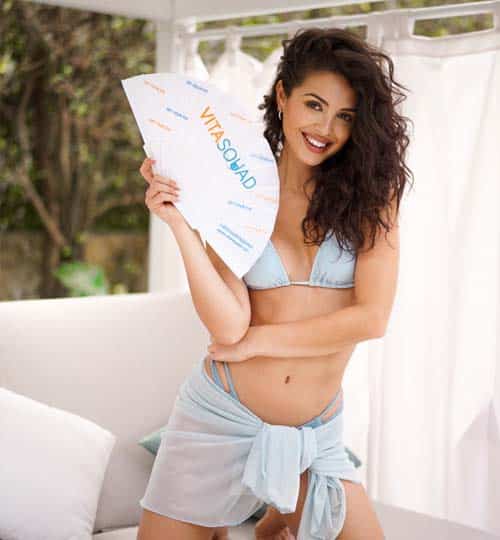 Infusion Therapy with Vitamin Injections in Miami, Florida
If you're looking for a way to improve your overall health and wellness, you may want to consider finding an infusion therapy IV treatment with a vitamin injection in Miami, Florida. The injections themselves take less than 5 minutes, and the entire IV hydration procedure takes about 30 minutes.
At VitaSquad, you can choose from four vitamin booster shots:
B-12
Glutathione
Vitamin C
MIC Lipolean
Vitamin D
CoQ10
NAD+
Other add-on options for IV infusions include: 
L-Carnitine
Ketorolac / Toradol
Zofran / Ondansetron Hydrochloride
Pepcid / Famotidine
B-Complex
Magnesium

MIC
Lipo-lean, Skinny shot

VITAMIN D

Glutathione
Detoxify your body with one of nature's most powerful antioxidants

CoQ10
Antioxidant that improves regeneration while increasing energy, stamina, and weight loss
VitaSquad is ready for your call. Book an appointment today and come into one of our Miami locations, or let us come to you! 
Our mobile services are extremely flexible. We will go to your
Home
Office
Event
Hotel
And more!
IV therapy and booster shots at the gym
VitaSquad is located inside Anatomy gym in three locations across Miami and Miami Beach, Florida. Discover where you can find us. People love to come straight from their workouts to one of our lounges for a relaxing therapy session. 
One of the main benefits of IV therapy, a.k.a. intravenous micronutrient therapy like VitaFit, is that it can help you recover more quickly from intense workouts at the gym. You can speed up your recovery and get back to working out sooner if you provide your body with the vitamins and nutrients it needs to repair and rebuild muscle tissue.
In addition, infusion therapy IV treatment with a vitamin boost intramuscular (IM) injection can also improve your overall energy levels and boost your immune system. This can help you feel more motivated and alert during your workouts, which can lead to better results over time.
If you are interested in trying IV infusion therapy treatment with vitamin boost injections, look for our lounges in the Anatomy gym. Or give us a call to make an appointment for mobile services that can bring this therapy directly to you!
With convenient at-home or on-location treatment options, you can enjoy the benefits of this therapy without the hassle of traveling around town.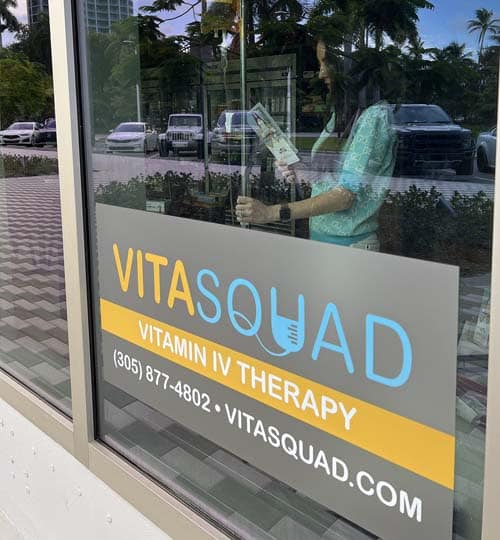 At times, life can take a toll on us. Our work-life balance can sometimes get impacted, leaving us battling low energy levels, chronic illness, and an overall feeling of burnout. 
Luckily, infusion therapy and vitamin boosts are here to help!
Working tirelessly from a desk can lead to so many complaints. From back aches, to headaches, and everything in between. And what about your diet? Nutrient deficiency and dehydration can affect not only your mood but also your performance.
If you're looking to elevate your energy levels and overall health, vitamin boost infusion therapy can be of immense help to you. Not only does it improve immunity and prevent feeling rundown, but it can also help alleviate symptoms associated with conditions like: 
Headaches
Migraines
Cramps
Allergies
Colds and Flu
Stomach bugs
And the list goes on!
Lastly, it improves focus and brain function, making it an ideal choice for those who want to be at their best for work or any other personal endeavors. You deserve to feel your best every day, and infusion therapy IV treatment with vitamin boosters at the office can help you do just that!
Infusion therapy and Vitamin IM at home
If you value fitness and wellness, you know that getting the treatment you want can be a time-consuming and stressful process. But if you get vitamins and nutrients directly into your bloodstream, you can make sure your body gets the important nutrients it needs to stay healthy.
Now more than ever, receiving IV therapy at home can be done quickly, easily, and comfortably thanks to VitaSquad's mobile IV therapy solutions.
One of the greatest benefits of receiving infusion therapy and a vitamin intramuscular (IM) injection at home is the ease and flexibility it provides. You no longer have to spend hours sitting in a hospital or clinic waiting room!
Instead, you can receive your session from a registered nurse in the comfort of your own home. Surrounding yourself with the things that make you feel most comfortable and calm can make a big difference!
Overall, home mobile services offering infusion therapy with vitamin boosts IM are a game-changer for individuals who can't get around easily or have busy lives. If you're looking for a more convenient and comfortable way to receive an infusion, this may be the solution you've been searching for.
IV Therapy near me?
At VitaSquad we provide our clients with infusion therapy wherever they need it. Our team of registered nurses gives you vitamins, electrolytes, and other nutrients directly into your bloodstream. You can also get an intramuscular vitamin injection, which helps your body absorb what it needs faster.
And, the best part is, you don't even have to leave your home or office in Miami, Florida!
If you have questions or concerns, feel free to contact us and speak to one of our knowledgeable representatives.
Ready to get started? We are standing by to schedule your appointment.
Clinical studies have shown that IV nutrition can enhance your energy level, improve your alertness and stimulate your overall well-being.
Selected lifestyle enhancements from IV therapy include:
Preventing Sickness
Weight Loss
Hangovers
Relaxation
Hair/Skin/Nails
Vision/Mental Alertness
Overcoming Fatigue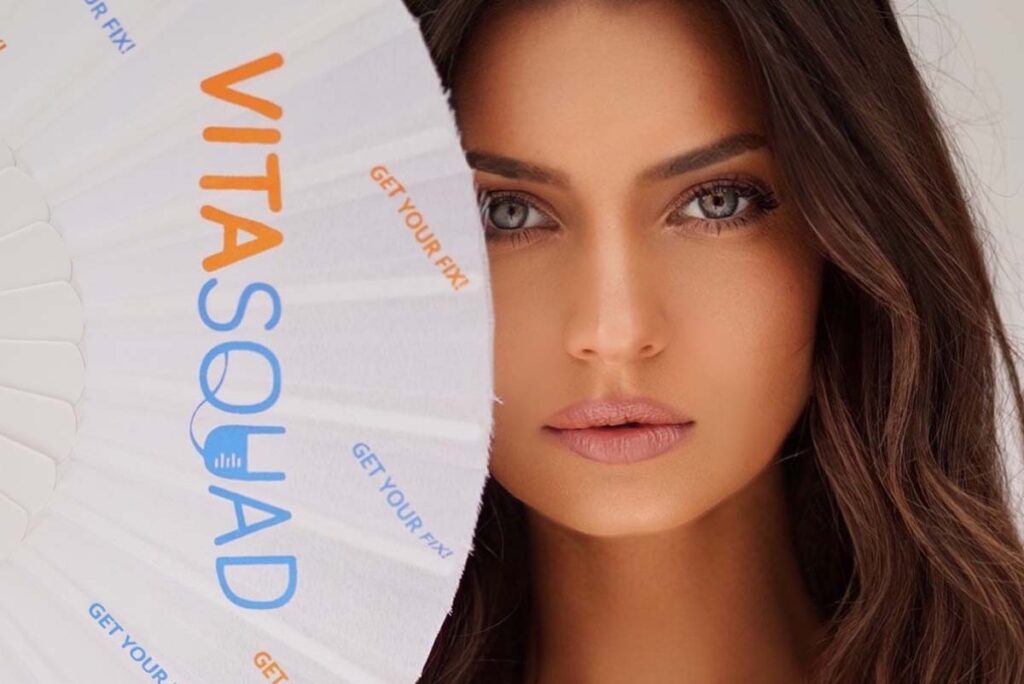 MOLECULAR / VIRAL
SOFIA 2 FLU + SARS ANTIGEN FIA
SEROLOGY / ANTIBODY
COVID-19 IGG/IGM RAPID TEST CASSETTE (WHOLE BLOOD/SERUM/PLASMA)
MOLECULAR /
RT-PCR:
ID NOW COVID-19 PCR TEST