Welcome to VitaSquad Lounges in Doral, Florida.
State of the art IV infusion therapy at VitaSquad lounges in  Doral, FL
Our state-of-the-art facility offers IV hydration therapies and vitamin injections to help boost your immune system, enhance your athletic performance, and replenish essential nutrients.
Our team of medical professionals are dedicated to delivering the highest level of care and service, using only the best quality ingredients and advanced technologies.
Whether you are looking to recover from a night out, improve your energy levels, or simply enhance your overall wellness, we are here to help. So why wait?
Experience the benefits of an IV hydration therapy or vitamin injection with VitaSquad Lounges. Your health deserves the best.
VitaSquad – Doral (Inside Anatomy)
3450 N.W. 83rd Ave., Suite 202
Doral, FL 33122
(By Appointment Only)
Mobile Service Available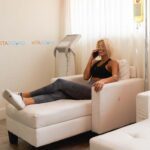 Fill Out The Form Below To Contact Our IV Infusion Therapy Lounges