For Miami's Warriors: When The Seasons Change, Call the VitaSquad for Backup
As the whispers of seasonal changes linger in the air, it's time to fortify, protect, and nurture yourself. And that's exactly what our Cold Flu IV Hydration Infusion Therapy blend does.
Carefully crafted for those moments when you feel under the weather, or simply wish to armor up. This Cold and Flu infusion is not just about defense, it also helps you in the midst of battling those pesky viruses. Not only that, but it's also the perfect infusion session to receive if you're the last one standing in a sick family or office and the sniffles and sneezes are too close for comfort.
No matter what the reason, if it's the season for cold and flus, envelop yourself in the soothing atmosphere of our lounges nestled within Anatomy Gym lounges or give us a call and we'll come to you with our IV infusion mobile services.
Let VitaSquad be your sentinel for wellness. Defend yourself with the Cold and Flu blend today!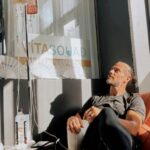 Cold and Flu IV Hydration Infusion Therapy Ingredients
Our Cold/Flu IV hydration infusion therapy blend is more than a mere infusion; it's the tender touch of care, the guardian that stands by you, ensuring that no seasonal change deters your zest for life.
The immune booster. With its strong antioxidant properties, Vitamin C not only supports the immune system but also combats free radicals, ensuring a robust defense against seasonal ailments.
B-Complex Vitamin Cocktail (B1, B2, B3, B5, B6)
Your energy reservoir. These vital vitamins fuel your body, maintaining energy, supporting cellular function, and ensuring that every day is lived to the fullest, regardless of the season.
The vigor enhancer. B12 invigorates your system, aids in red blood cell formation, and ensures optimal neural function, keeping sluggishness and fatigue at bay.
The protective sentinel. An essential mineral, zinc plays a pivotal role in cellular growth, immune function, and the repair of body tissues, acting as your shield against cold and flu invaders.
VitaSquad's Promise of Wellness in Miami
Amidst Miami's sun-kissed horizons, VitaSquad emerges as a beacon of wellness and protection. Our Cold and Flu IV hydration infusion therapy symbolizes our pledge to your unyielding spirit and unwavering health.
BOOK NOW and let the Cold/Flu infusion blend be the guardian of your wellness journey.