Let Your Radiance Shine at VitaSquad in Miami and Miami Beach!
Introducing Liquid Beauty IV hydration infusion therapy, a masterful infusion tailored to enhance your natural luminance and amplify your innate glow. Because true beauty is more than skin deep—it's a reflection of inner health and harmony.
Crafted for those who believe in the science of nature and the power of wellness, Liquid Beauty is not merely an infusion. It's a blend that celebrates you, supports your beauty aspirations, and ensures you shine from within! As Liquid Beauty infuses, feel a wave of nourishment, the gentle caress of nature, and the awakening of your inner radiance.
And best of all, you can choose to have your Beauty IV therapy session at one of our locations within the Anatomy Gym or the cozy comfort of your favorite space. Request a mobile service visit anywhere, at any time. Yes, we are that flexible!
Your journey to authentic beauty begins with a drop. So whether you immerse yourself in the ambiance of our Anatomy Gym lounges or opt for the luxury of our mobile services, VitaSquad is your companion in the pursuit of true beauty.
Choose Liquid Beauty today and unveil your brilliance!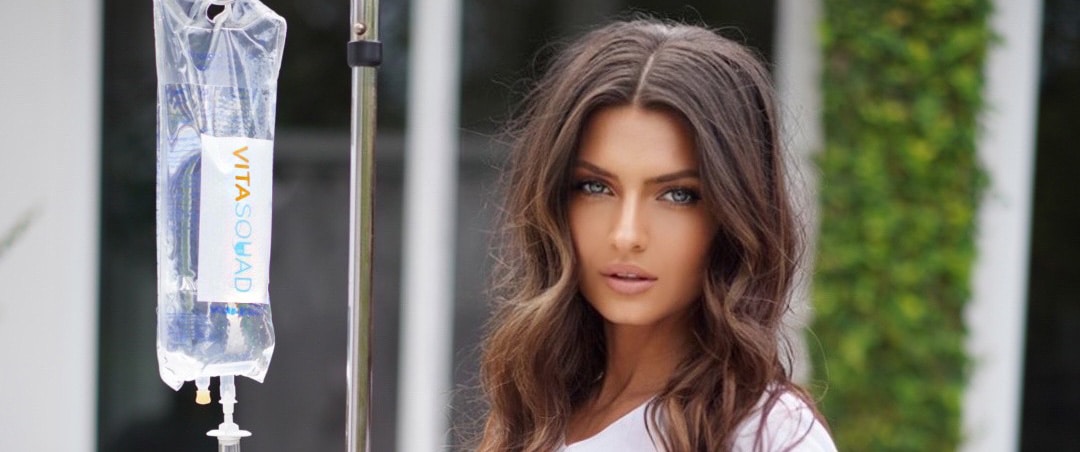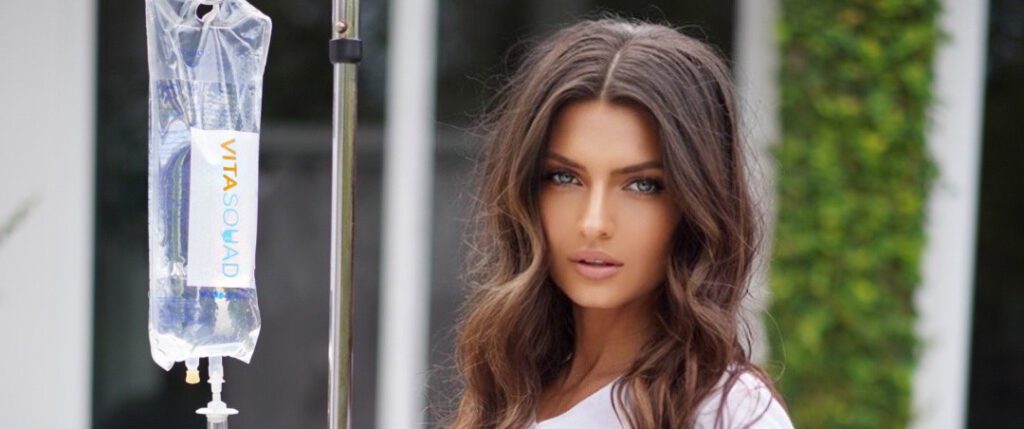 The Essence of Liquid Beauty
IV Hydration Infusion Therapy
Liquid Beauty transcends typical beauty solutions. That's because it's a blend that recognizes and nurtures the interplay between inner health and outer beauty.
The master antioxidant. Revered for its skin-lightening properties, glutathione neutralizes harmful free radicals, detoxifies the body, and promotes a radiant complexion.
For relaxation and rejuvenation. Magnesium supports cell function, combats fatigue, and aids in muscle relaxation, offering a holistic approach to beauty.