Life is a celebration, and nothing marks the wedding milestone like a wild and crazy bachelor or bachelorette party. But hangovers can spoil the fun. Good thing you can benefit from IV hydration therapy for hangover and get back to making memories with friends and loved ones.
Why should this incredible occasion be marred by the dreaded aftermath of a hangover? It doesn't have to when IV hydration therapy steps in.
Your next hydration therapy session is a health-conscious solution that ensures you party hard yet wake up refreshed, ready for more wedding adventures. Are you ready to join the countless party-goers who use IV Hydration Therapy for hangovers?
Continue reading to discover how this secret weapon can help you wake up refreshed after a big night of celebration.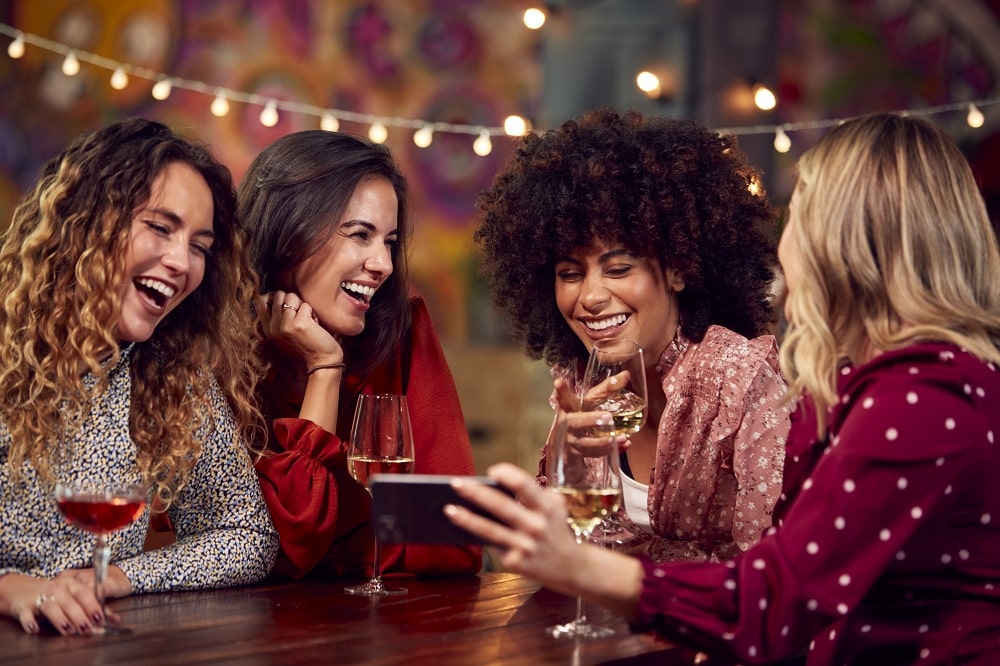 How Does it Work? The Science of Hydration
Countless young adults swear by IV Hydration Therapy for hangover prevention, keeping their celebrations enjoyable and guilt-free. But you may be wondering, "How does it work?"
Well, it's simple.
At the core of IV therapy is a saline solution. This solution mirrors the natural balance of essential electrolytes in your body and contains:
Saline solution plays a crucial role by:
Replenishing lost fluid
Aiding in the swift transport of vital nutrients
Ensuring your cells function optimally
When utilized in IV therapy, the saline solution quickly addresses dehydration and helps restore your body's equilibrium. We take the restorative power of saline solution and combine it with vitamins, minerals, and medications to provide your body with the boost it needs.
Our Hangover IV hydration therapy infuses your bloodstream with a "cocktail" of:
Vitamin C
Vitamin B12
B-Complex
Magnesium
These elements hydrate and provide nutrients that can support your body after a long night of partying.
The result? You feel better the next day, not worn out. You'll be ready to get up and go to the wedding ceremony with a genuine skip in your step instead of an ice pack and aspirin.
By delivering a cocktail of essential vitamins, antioxidants, and hydration directly into the bloodstream, IV hydration therapy addresses the root cause of hangovers—dehydration and nutrient depletion. It swiftly replenishes what your body loses during those toasts and cheers, leaving you replenished instead of exhausted.
IV Hydration Therapy for Hangover: Safe and Effective Treatment
Despite some misconceptions, IV hydration therapy is safe and effective when administered by certified medical professionals. That's why it's so important to come to someone you trust with experience.
The residents in Miami, Florida, have trusted VitaSquad for their IV Hydration Treatment for Hangovers for nearly a decade! And our therapy treatments are always administered by a certified nurse at one of our many locations or through our mobile services!
It's not just a wellness fad—it's a tried and tested method used in medical settings for rapid rehydration. This therapy promises a respite from the grueling hangover symptoms and delivers on that promise.
Planning Your Party: Avoiding Hangovers
If you want to make the most of your IV therapy, and your party, plan ahead. The best time for IV hydration therapy is a few hours before your party because it prepares your body for the celebration.
Schedule a post-party session with VitaSquad and we will come straight to your event! Our mobile services are quick and easy to set up. Just give us a call and let us know where and when we need to be there!
We pride ourselves on quality service assurance and flexible scheduling, so get in touch with us today to keep your party fun, not regretful.
Before your visit:
It's important to hydrate and eat well before the session for the best results!
IV hydration therapy provides a solution for after party headache, nausea, and vomiting. It allows for a memorable bachelor or bachelorette party without a horrible hangover.
Add IV hydration therapy to your party planning toolbox to have a memorable bachelor or bachelorette party, minus the morning-after blues. With this in your arsenal, you're set to have an unforgettable experience and be on top of your game for the wedding.
IV Treatments for Hangover in Miami, Florida: Convenience at Your Fingertips
Party planning can be stressful, but IV hydration therapy reduces some of that stress. Sessions are available at our lounge or on-the-go.
If you have an event or celebration, you can opt for mobile IV services that come to your venue, hotel, office, or home! Recovery has never been easier!